Some (Daewoo-Chevrolet) can be cloned directly.
All others using PC program.
Directly cloning:
Warning! Software package P8 required.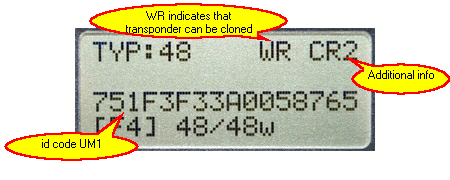 WR indicates that transponder can be cloned directly.
If there is no WR and its transponder from KIA vehicle you can try copy the key using PC program KIA ID:48.
Press

.
Choose transponder to write using up/down keys: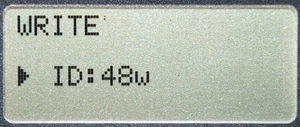 Put transponder to write to the antenna.
Press

to write or

to return.
Wait for the end of procedure: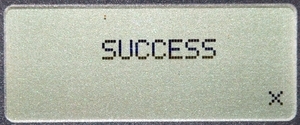 or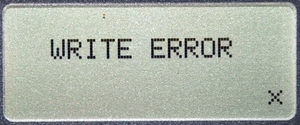 Press

to return.
Additional info:
CR - ID:48 UM1
CR2 - ID:48 UM1+UM2
A1 VW - VAG CAN A1 Volkswagen
A2 AU - VAG CAN A2 Audi
A3 SE - VAG CAN A3 Seat
A4 SK - VAG CAn A4 Skoda
T48 - Silca T48
If transponder is locked you will see LCK message below additional info.
Press

to check ID:48 type: ID:48 or ID:48w/CN6.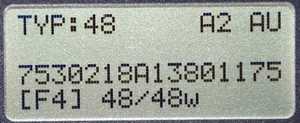 ID:48
ID:48w/CN6