Database to store transponder data.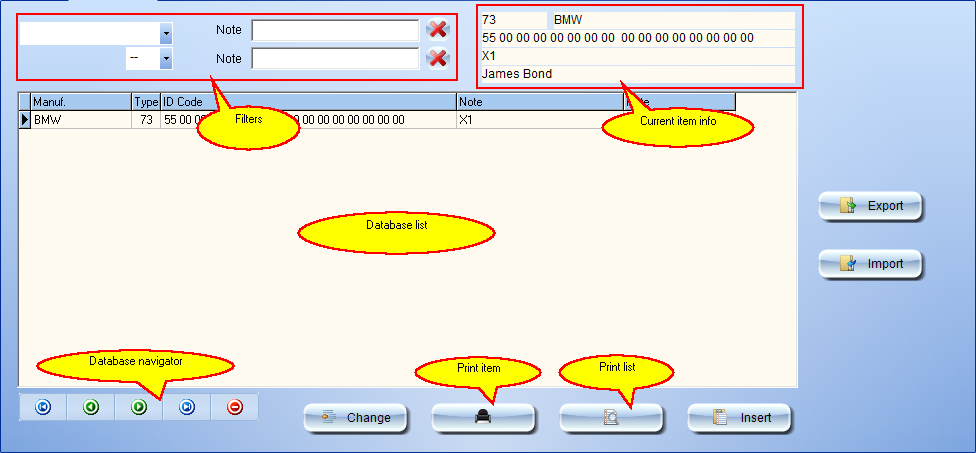 Use database navigator to select item.
List can be filtered using filter functions: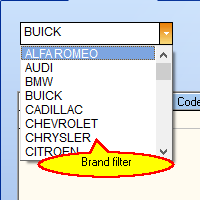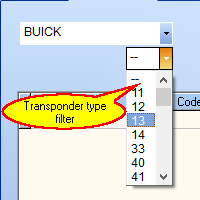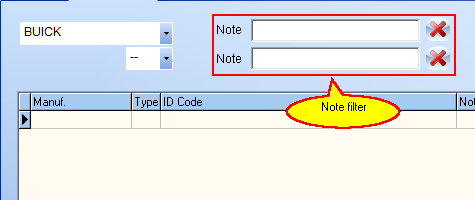 Click Change to change selected item data.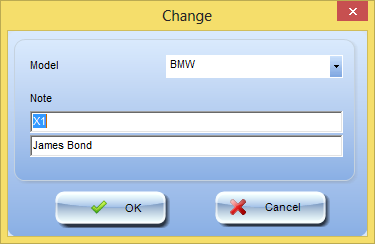 Click Insert to copy transponder data into main immo form.
Click Print buttons to print selected item data or whole list.
Click Export to save database in file.
Click Import to restore database from file.