Read, identify and clone transponders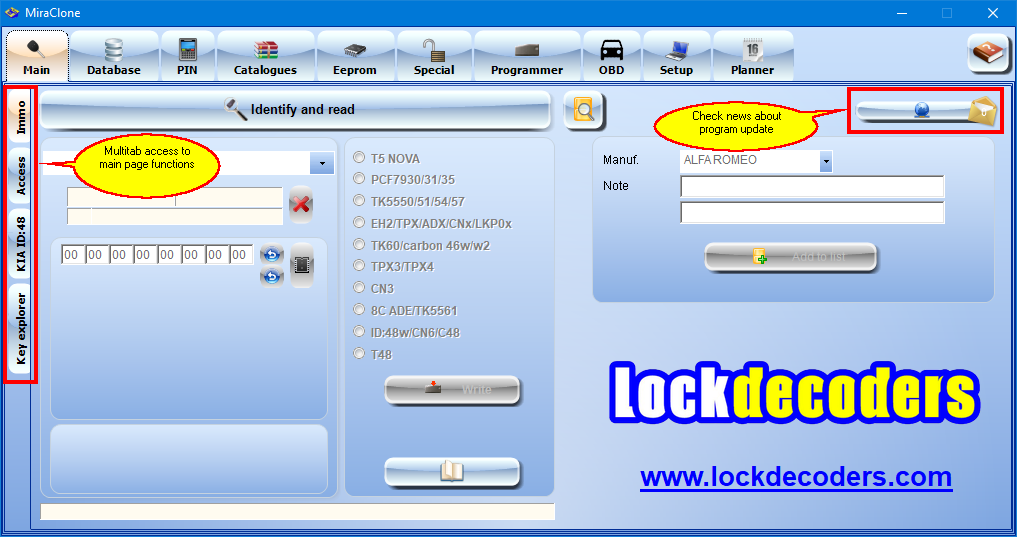 Immo - Main page for cloning automotive transponders.
Access - Cloning fixed code transponders used in access control systems.
KIA ID:48 - Cloning KIA ID:48.
Key explorer - Read additional info from the key.
You can also check news about update - visible envelope indicates that new update is published.