Can be cloned standalone on TPX3/4 with connected JMA TPH cloner.
Without cloner using PC software.
For TK60 and ID:46w/w2 PC software must be used.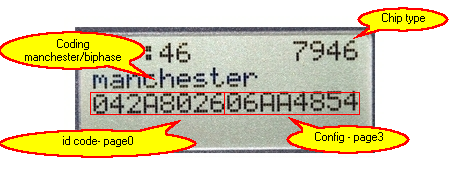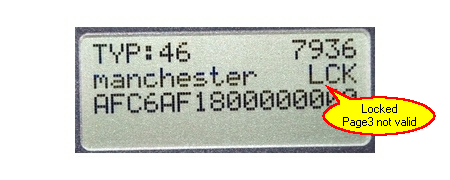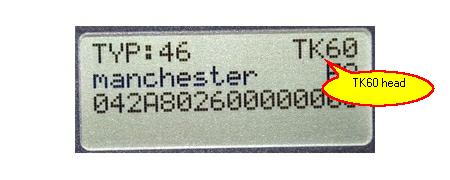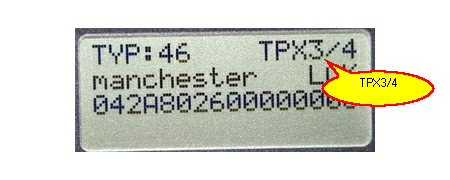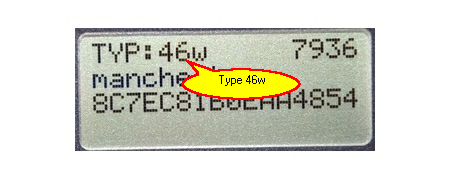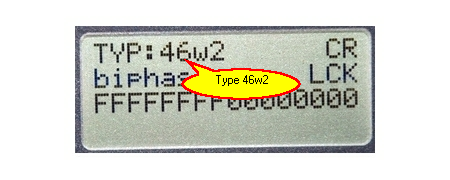 TPH cloner should be connected to base unit RS232 socket using original RS232 cable delivered with cloner for connection
with TRS5000 device.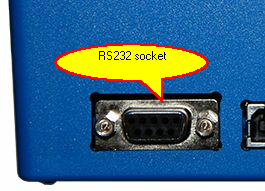 Press

.
Choose transponder to write using up/down keys: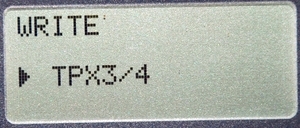 Press
to write or

to return.
If cloner is not connected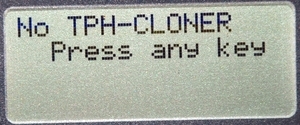 press

to return.
Start decoding.
Commands will be displayed on LCD screen in the same way like for TRS5000+TPH cloner.
See TPH cloner manual.