AdvCodeEvo PC software is supplied to user with device.
Using PC software is obligated for some functions which can not be done with AdvCodeEvo base unit.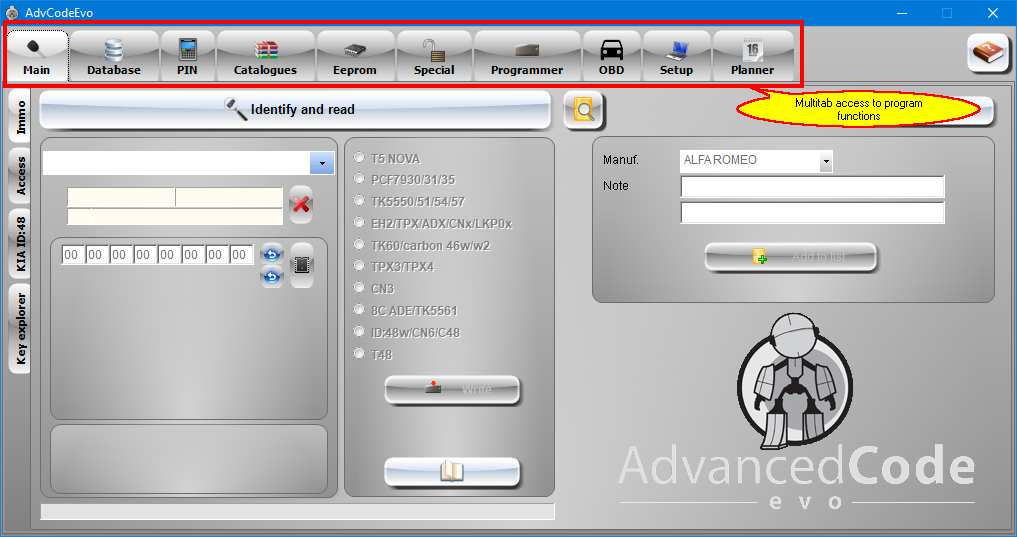 Main - Read, identify and clone transponders.
Database - Database to store transponder data.
PIN - Pin calculation from keys, labels ...
Catalogues - Various catalogues.
Special - Special functions (eg. unlocking transponders, VAG Component Security).
Programmer - Transponder production and transponder tools for advanced users.
OBD - OBD, special immo functions.
Setup - PC program settings.
Planner - Calendar.
Attention!
Not all functions may be available. For some of them additional software packages must be activated.

Package 3 not active.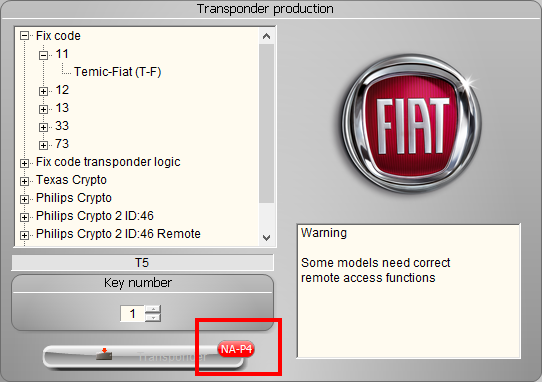 Package P4 not active.